Have you resolved to get all that clutter, yard waste, or post-construction debris out of your sight once and for all? Whether you're a homeowner or a property manager, the local junk removal business you can depend on for fast service and low prices is ABC Junk Hauling. Serving the greater Kansas City area and surrounding communities, we can handle a variety of clean up services, including post-construction cleaning, yard debris disposal, and garbage hauling. Our commitment to low prices, fast service, and customer satisfaction makes us one of the best values around. Call or e-mail us today for a free estimate!
Junk hauling services
Debris disposal
Tree stump removal
Construction cleanup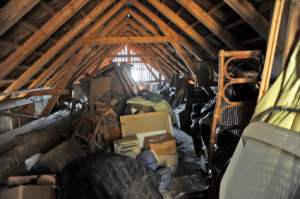 Serving Kansas City residents in both Missouri and Kansas, ABC Junk Hauling is also proud to serve homeowners and businesses in Independence, MO; Kearney, MO; Lee's Summit, MO; Grandview, MO; Overland Park, KS; Shawnee, KS; Missouri City, MO; and Smithville, MO. Aside from our competitive prices and fast turnaround times, our versatility is one of the key qualities that set us apart from other junk removal services. In addition to hauling trash and providing top-notch garbage/rubbish removal, we also clean out foreclosures, do tree stump removal, and handle light demolition jobs. From yard debris removal to household appliance disposal, ABC Junk Hauling has the capability to help keep your home, business, and property clear of junk, post construction debris, and yard waste. There's no job that's too big or too small!
In addition to being one of the fastest junk removal services in town, our prices are ideal for budget-conscious property owners, professionals, or business managers. If you need economical trash removal, post construction cleaning, or even light demolition services, we're the local junk haul professionals you can rely on every time. Avoid the frustration of dealing with unreliable junk removers, clean up services, or debris disposal companies. When you choose ABC Junk Hauling, you get the services of licensed and insured trash haulers that have been doing business in the area for years. That's the year our company was founded, and our professionalism and affordable prices are among the hallmarks of our family-owned business. 
If you're looking for a cost-effective solution to the mess created by home improvement projects, decrepit furniture that you can't even give away, and useless appliances that just take up space, then give us a call. Whether you need us to tackle a full house cleanout or a yard debris pick up, you can count on us to get the job done quickly and efficiently. Providing the best customer service and the most reasonable prices are two of our primary objectives at ABC Junk Hauling For more information and a free estimate, call or e-mail us today.