Services Offered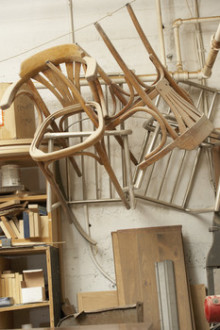 Construction debris, yard waste, and years of accumulated junk can pose a variety of problems to homeowners, property managers, and small business owners alike. Keeping your property uncluttered and looking its best is an ongoing challenge, but you don't have to handle it alone. As a matter of fact, all you have to do is pick up the phone, and we'll take care of the heavy lifting, property clean up, and debris collection for you. What could be easier than that? At ABC Junk Hauling, we have experience helping local homeowners and property managers, and we're always striving to be faster and less expensive than other trash haulers, junk removers, and cleanup services in the Kansas City area. Take a look at how well we stack up against the competition, and then give us a call to keep your property clutter-free.
Money-Saving Junk Removal Services
A lot of companies that provide garbage hauling and debris removal services charge top dollar, regardless of the economy or what other trash haulers are charging. As a local, family-owned business, our goal is to be one of the most affordable debris pick up and garbage removal service in the area. With ample experience in the garbage hauling and property cleanup business, we've developed pricing policies that enable us to deliver high value at low prices. Call or e-mail us today for a free, no-obligation estimate!
Fast and Versatile Cleanup Service
At ABC Junk Hauling, versatility is among our many attributes. Whether you need reliable clean up services for post-construction cleaning, foreclosure cleanouts, or yard debris collection, we'll get there as quickly as possible and provide you with top-quality work at a reasonable price. When you turn to ABC Junk Hauling for junk removal services or debris removal, you're doing business with an established company that has the expertise, equipment, and skills to handle virtually all of your property cleanup needs. From construction cleaning and light demolition to tree stump removal and garbage hauling, we're the local company you can count on for reliability, speed, and low prices. Are you ready to get rid of that junk, debris, and clutter from your home, business, or yard? Give us a call to find out how we can help.
Customer Service That's Second to None
When it comes to hauling trash, we'll remove and properly dispose of just about any type of garbage, rubbish, or old junk that you need to have picked up. Except for hazardous materials like asbestos, you can always turn to the professionals at ABC Junk Hauling to get rid of all kinds of junk, clutter, and debris. For property cleanouts and junk removal services, we'll make sure our work area is thoroughly broom swept before we're done. Get in touch with us for a free estimate at your earliest convenience.